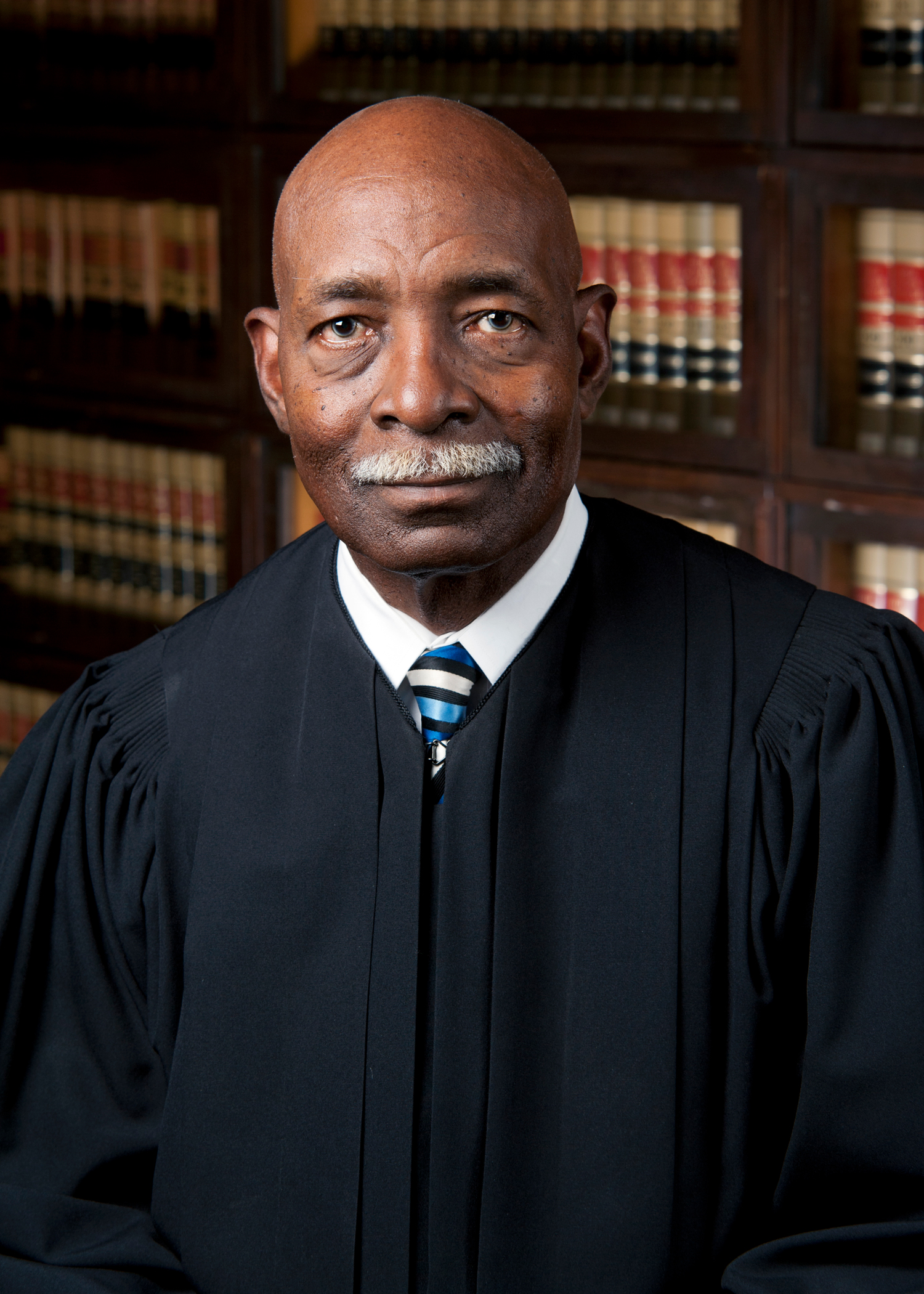 Awards
Honorary Degree (2023)

Doctor of Laws
About Robert D. Rucker
Robert Rucker was the 105th justice of the Indiana Supreme Court. He was appointed to the post by Indiana Governor Frank O'Bannon in 1999 and served as an Indiana Supreme Court justice until his retirement in 2017.
Born in Canton, Georgia, Rucker grew up in Gary. He supported his education at Indiana University Northwest by working in the local steel mills. His college education was interrupted by his service in the Vietnam War with the First Cavalry Division of the U.S. Army and was awarded both the Bronze Star Medal and the Purple Heart. Rucker returned to IU Northwest and earned a Bachelor of Arts in 1974; he then attended Valparaiso University, earning a Doctor of Jurisprudence in 1976. He also holds a Master of Laws from the University of Virginia School of Law.
Before joining the Indiana Supreme Court, where he was the second African American justice to serve, Rucker served as a judge on the Indiana Court of Appeals, to which he was appointed in 1991 by Governor Evan Bayh. He was the first African American appellate judge in Indiana. While on the Court of Appeals, he served as vice chair of the Indiana Commission for Continuing Legal Education.
As a lawyer, Rucker served on the boards of directors of the Indiana Trial Lawyers Association and the Northwest Indiana Legal Services Organization. He also served as a deputy prosecuting attorney for Lake County, Indiana, and as the attorney for the city of Gary. He had a general legal practice in East Chicago, Indiana.
Rucker authored more than 450 majority opinions and issued more than 100 dissents during his tenure on both the Court of Appeals and the Supreme Court. During his long and distinguished career, he was known for his dedication to increasing diversity in the legal profession. He appointed numerous women and lawyers of color to serve on various boards and commissions and consistently hired lawyers of color to serve as law clerks on the Court of Appeals and the Supreme Court.
In recognition of Rucker's lifetime of contributions to Northwest Indiana and to the legal profession, in 2010 the Lake County, Indiana, commissioners named the courthouse in downtown Gary, home to several Lake County Superior Courts, the Robert D. Rucker Courthouse.
Rucker's memberships, past and present, include the American Bar Association, the Indiana Judges Association, the Indiana State Bar Association, and the Marion County Bar Association. He is a fellow of the Indianapolis Bar Foundation and a previous chair of the Lake County Judicial Nominating Commission. He has also served as chair of the National Bar Association's Judicial Council. His many honors include Valparaiso University's Outstanding Alumni Achievement Award and being named a Sagamore of the Wabash by Indiana Governor Eric Holcomb.