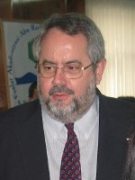 Awards
Guggenheim Fellow (2003)
Fulbright Award (1987)

India
About Devin DeWeese
Devin A. DeWeese is Professor, Department of Central Eurasian Studies and holds adjunct appointments in the departments of Near Eastern Languages and Cultures and Religious Studies.
Dr. DeWeese earned PhD from Indiana University in 1985 and received a National Endowment for the Humanities Fellowship in 1992-1993, an American Council of Learned Societies Fellowship in 1998, a Guggenheim Fellowship in 2003-2004 and a Carnegie Scholars Fellowship from 2006-2008.
Dr. DeWeese has taught at IU since 1986 and research and teaching efforts focus on the religious history of Islamic Central and Inner Asia, chiefly in the post-Mongol era, with special attention to problems of Islamization, the social and political roles of Sufi communities in the region, and hagiographical literature in Persian and Chaghatay Turkic. These issues have inevitably led to the study of neighboring regions, from Iran and Anatolia to South Asia, and of diverse periods within the Islamic era, but they also have led to broader questions regarding the role of religious affiliations and ritual patterns in shaping social identities for communities large and small. Dr. DeWeese's work has been shaped by a commitment to approach Central Asian history from the perspectives of religious studies, and Islamic studies, and thus to balance the heavily Russocentric and 'Sovietological' approach that continues to dominate the study of Central Asia in the modern era.