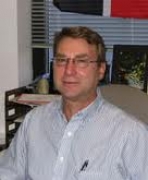 Awards
Fulbright Award (2003)

Kenya
About Edward A. Liechty
Edward A. Liechty is a professor emeritus of pediatrics in the IU School of Medicine and doctor of neonatal – perinatal medicine. He earned an A.B. from Goshen College in 1974 and an M.D. from Indiana University in 1978. He completed his residency in pediatrics in 1981 at the IU School of Medicine as well as his neonatal-perinatal medicine fellowship in 1983. Prior to joining IU, he served as a neonatologist at West Virginia University School of Medicine. Liechty returned to the IU School of Medicine in 1987 where he joined the faculty as an assistant professor of pediatrics. By 1997, he held the rank of full professor, a title which he held until his retirement in 2017.
Much of Liechty's research career focused on conducting basic fetal nutrition and metabolism studies using an ovine animal model; however, in his most recent years of research, his interests shifted to that of international health. In 2003, he traveled to Moi University in Eldoret, Kenya as a Fulbright Research Scholar to evaluate the causes of maternal and neonatal mortality in developing countries. Currently, he serves as a primary investigator for a NIH funded, Global Network for Women's and Children's Health Research.
Liechty is a member of the American Academy of Pediatrics, American Association for the Advancement of Science, American Pediatric Society, American Physiological Society, Indiana Neonatal Society, Midwest Society for Pediatric Research, Perinatal Research Society, Sigma Xi Research Society, and the Society for Pediatric Research and serves as chair of the AAP Section on Neonatal and Perinatal Medicine Coding Committee.