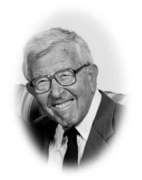 Awards
Guggenheim Fellow (1973)
About Alfred Diamant
Alfred Diamant received an A.B. summa cum laude in history and a M.A. in political science from IU in 1947 and obtained his Ph.D. from Yale University in 1957. His first teaching post was at the University of Florida in the Department of Political Science from 1950 to 1960, then Haverford College from 1960 to 1966, and back to IU for the remainder of his academic career (1967-1988). He was hired at IU Bloomington as a professor of government with tenure and appointed to the Graduate School faculty in 1967. He was appointed chairman of West European studies (1974-1978) and of the Department of Political Science (1977-1980). He retired in May 1988 with the title of professor emeritus of political science and West European studies. Even after retirement, he continued teaching a graduate seminar on "Bureaucracy and Public Policy in Western Europe" and remained active in the affairs of the university.
Diamant taught political science courses from introductory to doctoral, but was most widely known for his contributions to comparative politics and comparative public administration. According to his obituary, "Throughout his 40-year career, Freddy remained devoted to teaching excellence and to his students. He touched the lives of generations of students across the USA and Europe -- conservatively estimated, 5,000+ undergraduates and 400+ graduate students. He maintained close ties with many long after graduation."
Diamant received a John Simon Guggenheim Fellowship in political science in 1973, was a U.S. Fulbright-Hays Scholar for 1973-1974 at the University of Bonn in Germany, and received an Alexander von Humboldt Stiftung Fellowship.
Diamant passed away on May 11, 2012 in Bloomington, Indiana.