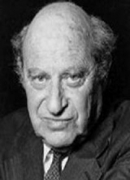 Awards
Guggenheim Fellow (1966)
About Bernhard C. Heiden
Bernhard Heiden graduated from the University of Music in Berlin in 1933. He emigrated from Germany in 1935 and taught at the Art Center Music School in Detroit, where he taught for eight years. During this time, he also conducted the Detroit Chamber Orchestra and worked at WJJ radio station as staff arranger. From 1943 to 1945, he served in the U.S. Army as assistant bandmaster of the 445th Army Service Forces Band and wrote over 100 arrangements for the band. He studied at Cornell University after he was discharged and received a master's degree in musicology in 1946. That same year, he joined the faculty of the School of Music at IU Bloomington as assistant professor and chair of the composition department. He became an associate professor in 1949 and a professor in 1956. He served as chair until 1974 and retired in May 1981. Two months later, he was named professor emeritus of music. He continued to teach and remained active in the IU and Bloomington music scene even after retirement.
Heiden received two Fromm Foundation commissions (1956, ?) and a John Simon Guggenheim Fellowship in Music Composition (1966) during his long, productive career. His works have been performed by prestigious symphony orchestras in major cities, by numerous chamber ensembles, and eminent solo artists. He helped to establish the Early Music Institute now known as the Historical Performance Institute at IU.
Heiden passed away at his home in Bloomington, Indiana, on April 30, 2000.