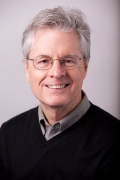 Awards
Bicentennial Medal (2020)
Titled Professor (2000)

Chancellor's Professor Emeritus
Fulbright Award (1993)

Italy
Guggenheim Fellow (1983)
About John Bodnar
John Edward Bodnar earned his B.A. and M.A. from John Carroll University and his Ph.D. from the University of Connecticut. After spending ten years as historian and later director of the Division of History at the Pennsylvania Historical and Museum Commission he became associate professor of history at Indiana University Bloomington in 1981 and Co-director of the Center for the Study of History and Memory (a position he still holds). Bodnar became professor of history in 1985 and Chancellor's Professor in 2000 and Distinguished Professor in 2014. He has served two years as Associate Dean of the Faculties, nine years as Chairperson of the Department of History, and four years as Director of the Institute for Advanced Study. He has held visiting appointments or fellowships at the European University Institute in Italy, the John F. Kennedy Institute at the Free University of Berlin, and the Center for Advanced Study at Stanford.
Bodnar is described as "one of the most important and influential scholars in the field of United States history." His staggering scholarly range is credited with pioneering and helping to establish at least three key subfields of historical research: new social history (the study of everyday individuals and groups through often-neglected textual resources and quantitative social data), public memory studies (unofficial narratives about the past given by otherwise unrepresented voiced in the historical record), and cultural history (the use of everyday cultural productions like films to reveal personal, social, and political identity). Described as "the doyen of American immigration history," Bodnar's six single-authored books and four edited/co-authored works alongside more than 30 scholarly articles and numerous essays and commentaries have earned him the reputation as "one of the most influential historians of his generation." His first monograph, Immigration and Industrialization, published in 1977, was at the cutting edge of scholarship of the so-called New Social History. His 1985 volume The Transplanted: A History of Immigrants in Urban America, is considered a standard reference invoked by scholars in Europe as well as in the U.S., "a classic", and a "must-read," that has been printed in Spanish and by 2002 was in its ninth printing in English. Bodnar's 1992 "Remaking America: Public Memory, Commemoration, and Patriotism in the Twentieth-Century," was nominated for a Pulitzer Prize, reviewed in the New York Times Book Review, translated into Japanese, and was described by one distinguished film historian as "one of the two or three most important books I read during the decade."
Professor Bodnar has received grants from the Guggenheim Foundation, National Endowment for the Humanities, Spencer Foundation, Lilly Foundation, and the Hearst Foundation, among other learned societies. He has served on the History Jury for the Pulitzer Prize, was a member of the American Delegation to the International Historical Congress, and was elected as President of the Immigration History Society. Bodnar has supervised more than 20 dissertations and taught over 15 different courses for undergraduates and graduate students. He has received the Distinguished Faculty Award from the College of Arts and Sciences and a Teaching Excellence Award from the Department of History. As Co-Director of the Center for the Study of History and Memory, he has directed more than 20 oral history projects with autoworkers, folklore scholars, fundraisers, and immigrants. One writer summarized, "his scholarly career has been a splendid one. It has earned him a prominent place in the ranks of American historians. He has brought distinction to Indiana University."
Bodnar received the IU Bicentennial Medal in September 2020 in recognition of his distinguished contributions to Indiana University.