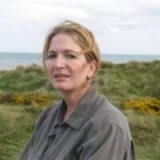 Awards
Guggenheim Fellow (1996)
About Marina Roseman
Marina Roseman received a Ph.D. in anthropology (Malaysia-Indonesia) from Cornell University in 1986. Her thesis, "Sound in Ceremony: Power and Performance in Temiar Curing Rituals," centered on an aboriginal group in Malaysia. She received the Cornell Southeast Asia Program's Lauriston Sharp Prize for 1985-1986. Created in 1974, the prize honors the program's founder and first director and is awarded annually to the program's outstanding graduate student.
Roseman was appointed an assistant professor of music at the University of Pennsylvania in 1989. She taught at the Queen's University Belfast until she retired in 2013, where she continues to lecture in anthropology and ethnomusicology.
Roseman has received many accolades, grants, and fellowships, including the University of Pennsylvania's Asian Cultural Council Research Grant and the Trustees' Council of Penn Women Award for Outstanding Scholarship in 1996. Also that same year, she was awarded a John Simon Guggenheim Memorial Foundation Fellowship in anthropology and cultural studies.