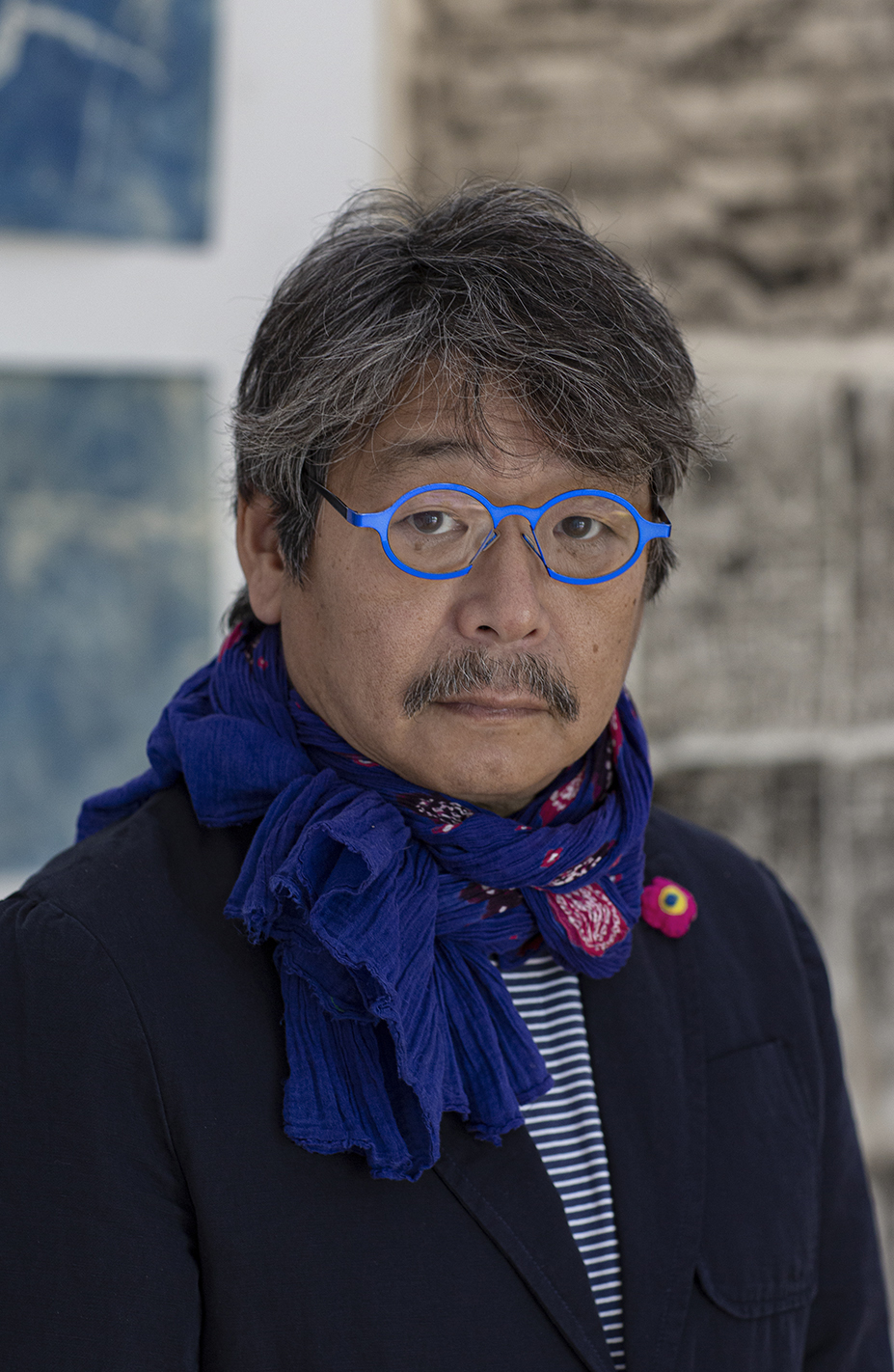 Awards
Distinguished Professor (2020)
Bicentennial Medal (2020)
Guggenheim Fellow (2009)
About Osamu James Nakagawa
Osamu James Nakagawa was born in New York City in 1962 and raised in Tokyo. He returned to the United States and moved to Houston, Texas, at the age of 15. He received a Bachelor of Arts from the University of St. Thomas Houston in 1986 and a Master of Fine Arts from the University of Houston in 1993. Currently, Mr. Nakgawa is the Ruth N. Halls Professor of Photography at Indiana University, where he directs the Center for Integrative Photographic Studies.
Nakagawa is the recipient of a 2009 Guggenheim Fellowship, the 2010 Higashikawa New Photographer of the Year Award in Japan. Nakagawa's work has been exhibited internationally, including From the Cave, Toyko Photographic Art Museum; 2019 Kyotographie, Eclipse + Kai: Osamu James Nakagawa, Gallery Sugata; Photography to End All Photography, Brandts Museum, Denmark; OKINAWA TRILOGY: Osamu James Nakagawa, Kyoto University of Art and Design; War/Photography, Museum of Fine Arts, Houston; After Photoshop: Manipulated Photography in the Digital Age, The Metropolitan Museum of Art, New York, and others.
His work is included in numerous collections, including the Metropolitan Museum of Art; the George Eastman Museum; the Tokyo Photographic Art Museum; the Museum of Fine Arts, Houston; Sakima Art Museum, Okinawa; The Museum of Contemporary Photography at Columbia College Chicago; and the Nelson-Atkins Museum of Art. Nakagawa's work appears in many international publications. Recently, his work was published in A World History of Photography (5th edition) by Naomi Rosenblum. Nakagawa's monograph GAMA Caves is available from Akaaka Art Publisher in Tokyo, Japan.
Nakagawa received the IU Bicentennial Medal in 2020 in recognition of his distinguished contributions to Indiana University.