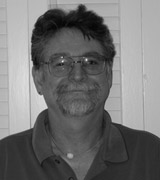 Awards
President's Award for Distinguished Teaching (1995)
Guggenheim Fellow (1994)
About Patrick R. McNaughton
Professor McNaughton specializes in the study of the art of sub-Saharan Africa and is particularly known for his work on the arts of Mande-speaking peoples in West Africa. His research interests also include aesthetics, technology and expertise, the social roles of art, historical problems of African art, and critical issues of theory and methodology.
Having received his Ph.D. in African art history from Yale University in 1977, McNaughton joined the IU art history faculty in 1983. He regularly teaches courses on Pre-Columbian art and the use of film in the study of art as well as a variety of topics concerning African art. His exemplary teaching was recognized by IU in 1995 with the President's Award for Outstanding Teaching. He is also an active member of the African Studies Program faculty, having served several terms on the program's executive committee.
McNaughton's The Mande Blacksmiths: Knowledge, Power and Art in Western Africa (Indiana University Press, 1988) and Secret Sculptures of Komo: Art and Power in Bamana (Bambara) Initiation Associations (Institute for the Study of Human Issues, 1979) are considered basic reading for an understanding of Mande art and culture. His research on Bamana artistry and performance also served as one of the five central themes for Five Windows into Africa (Indiana University Press, 2000), a cd-rom funded by a grant from the National Endowment for the Humanities for which he was project director. He served as a consulting editor for the journal African Arts (1989-2001) and recently became the series editor for New Research in African Expressive Culture, a new IU Press series.
Active in the African Studies Association, McNaughton was elected in 2001 to a three-year term on its board of directors, after serving as the national program chair for the association's 2000 meeting. His honors also include a John Simon Guggenheim Memorial Foundation Fellowship and fellowships or grants from the Smithsonian Institution, the National Endowment for the Humanities, and the Social Science Research Council.