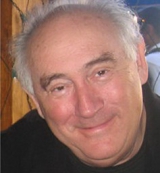 Awards
Guggenheim Fellow (1969)
About Ronald E. Gottesman
Gottesman taught American literature and American studies at USC from 1975 to 2001. As a scholar, he specialized in American novelist Upton Sinclair, film studies including the work of Orson Welles and movie depictions of King Kong, and violence in American life. Gottesman was named a Guggenheim Fellow in 1969 for his work in the area of American Literature.
One of six editors of the 1979 edition of the "Norton Anthology of American Literature," Gottesman helped shape a textbook widely used in undergraduate college survey courses. He was also editor in chief of the three-volume "Violence in America: An Encyclopedia."
Gottesman was born Jan. 7, 1933, in Boston. He received a bachelor's degree from the University of Massachusetts, a master's degree from Colgate University in upstate New York and a doctorate from Indiana University, all in English. He served in the Army Reserve and taught at Northwestern, Indiana and Rutgers universities and at the University of Wisconsin-Parkside in Kenosha before arriving at USC.