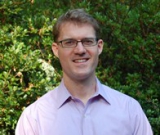 Awards
Wells Senior Recognition Award (2001)
About Philip G. Roessler
Professor Philip Roessler, of Frederick Country, MD, earned his B.A. in political science from Indiana University Bloomington and his Ph.D. from the University of Maryland.
At IU, Roessler was co-founder of the Outreach Kenya Development Volunteers and traveled to Kenya supporting efforts to share information about AIDs there. He was also named to USA Today's All-USA College Academic Team (2001).
After completing his graduate work, Professor Roessler held a number of fellowships. He was a postdoctoral fellow at the Center for International Security and Cooperation (CISAC) at Stanford University (2006-07). He was also an Andrew Mellon Postdoctoral Fellow in comparative government at Oxford.
His research focuses on African politics and civil war. An article he wrote in 2011 on the subject received the Gregory Luebbert Award from the American Political Science Association for "best paper in comparative politics" for 2010-11.
He is assistant professor of government at the College of William and Mary.