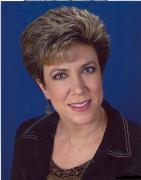 Awards
Lieber Memorial Associate Instructor Award (1993)
About Andrea L. Dixon
Dr. Andrea Dixon has a PhD from Indiana University. She worked closely with GAMA International as the Senior Director of Product Development and Marketing before serving as a faculty member at the University of Cincinnati and Indiana University, teaching an array of graduate and undergraduate courses. Dixon was selected for a national teaching award by Irwin Publishing, as a distinguished professor by Indiana University MBA students, and for a university-wide award by her academic colleagues at IU. In 2008, she was named the Academy of Marketing Science's Marketing Teacher Award winner.
Coming from an industrial background in research, planning and advertising, her research interests embrace behavioral issues related to sales, service and client satisfaction. Andrea has published in the Journal of Marketing, Harvard Business Review, Organizational Science, Journal of the Academy of Marketing Science, Leadership Quarterly, the Journal of Personal Selling and Sales Management, The Journal of Satisfaction, Dissatisfaction and Complaining Behavior, and several other journals. In 2002, Dixon's research published in the Journal of Marketing was selected as the award-winning research in the sales area. She has co-authored the book, Strategic Sales Leadership: BREAKthrough Thinking for BREAKthrough Results, and multiple industry-wide research texts. Dixon serves on two editorial review boards and co-chaired the American Marketing Association's 2007 Winter Educator Conference.
Dixon is the Executive Director of the Keller Center for Research and the Center for Professional Selling. She holds the Frank M. & Floy Smith Holloway Endowed Professor in Marketing at Baylor University.