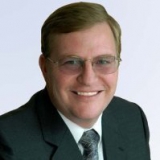 Awards
Lieber Memorial Associate Instructor Award (1990)
About Michael R. McCleve
Michael R. McCleve received his B.A. in Philosophy from Brigham Young University in 1987 and earned his M.S. from Indiana University in 1990.
McCleve serves as the Director of Marketing at Compliance Management & Insight, Inc. in Salt Lake City. Previously, he has served in the Department of Student Activities & Leadership at Weber State University, in the Department of Student Leadership at Brigham Young University, as the Executive Director at National Medical Foundation for Asset Protection, and as the Presenter & Facilitator at The Developing Leader, Inc. in Payson, Utah.
McCleve is a lifetime member of the Association of College Personnel Administrators.