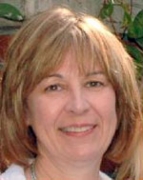 Awards
Lieber Memorial Associate Instructor Award (1982)
About Pamela Whalley
Pamela Whalley is an Economics Instructor at the Center for Economic Education in the Department of Economics at Western Washington University. She completed her B.A. and M.A. degrees at Indiana University, and also studied at I.U. to receive her Ph.D., completing all requirements except the thesis.
Whalley joined the faculty of Western Washington University in 1985, teaching courses that focused on economics, managerial economics, money and banking, and on economic education. She specializes in the areas of economic education & management, the principles of micro and macro economics, and on modern economic issues.
Whalley regularly teaches and conducts workshops locally for pre and in-service teachers. These workshops include a variety of topics, as well as serving as a supervisor for student volunteers working in the local schools. Whalley also serves as the Director of the Center for Economics and Financial Education, as well as the President of the Washington Council on Economic Education.