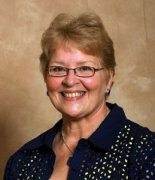 Awards
Lieber Memorial Associate Instructor Award (1993)
About Paula L. Wagoner
Paula L. Wagoner received her A.B. cum laude in anthropology with high departmental honors from Smith College, and an A.A. in modern language from Sheridan College in Wyoming. She continued on in her education at Indiana University to earn her M.A. and then her Ph.D. in 1997.
Wagoner is an Assistant Professor of Anthropology at Juniata College in Pennsylvania. Before her appointment to the Juniata faculty, Professor Wagoner lectured at Oglala Lakota College in South Dakota while completing her dissertation fieldwork. Her specializations are in American Indian ethnohistory, colonial processes, Anthropology of law, and 19th and 20th century Great Plains ethnohistory. Professor Wagoner is also interested in cultural pluralism, the U.S. treaties made with the American Indians, cultural connections to place, and land tenure policies in the Americas. Dr. Wagoner's sabbatical research focused on community attitudes toward the decommissioning of a chemical weapons depot Oregon, as well as the environmental impacts of incinerating stockpiled nerve agents.
Professor Wagoner is the author of several works, including They Treated Us Just Like Indians: The Worlds of Bennett County South Dakota published in 2002. She served as a peer reviewer for American Ethnologist and Law and Social Inquiry, she has also reviewed numerous books and presented at several conferences.
Professor Wagoner is a member of the American Anthropological Association, Society for Cultural Anthropology, Law & Society Association, Central States Anthropological Association, the Society for the Anthropology of North America, and the Association for Political and Legal Anthropology.
Dr. Wagoner was the fellow and scholarship winner from several organizations like National Science Foundation, the John D. and Catherine T. MacArthur Foundation Fellowship at the Indiana Center on Global Change and World Peace, American Indian Studies Research Institute, and the American Philosophical Society Phillips Fund for Native American Studies. In 1993, she received a Lieber Associate Instructor Award for Outstanding Teaching at Indiana University, Bloomington. She was awarded the Distinguished Alumna Award from Sheridan College in 2003.