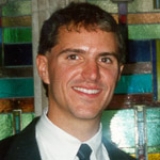 Awards
Lieber Memorial Associate Instructor Award (1996)
About Stephen R. Moehrle
Stephen R. Moehrle received his BSBA in Accounting from the University of Missouri-St. Louis in 1985, and an M.B.A. from St. Louis University in 1989. He then earned an M.B.A. in 1996, and a Ph.D. in 1998 in Accounting from Indiana University.
Moehrle serves as an Associate Professor of Accounting in the College of Business Administration at the University of Missouri at St. Louis. His research and courses taught focus on financial accounting and reporting.
Moehrle is a member of the American Accounting Association, the American Institute of Certified Public Accountants, and the Missouri Society of Certified Public Accountants.
Moehrle has been the recipient of the Indiana University William G. Panschar Undergraduate Teaching Excellence Award, the Indiana University School of Business Associate Instructor Teaching Award, the Indiana University Lieber Memorial Teaching Associate Award, and the University of Missouri - St. Louis' Douglas E. Durand Award for Research Excellence.