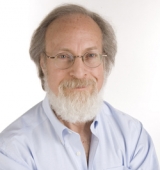 Awards
Lieber Memorial Associate Instructor Award (1980)
About Steven Seidman
Steven Seidman received his B.S. in History from the University of Wisconsin-Madison in 1967, and an A.M. in American Civilization from the University of Pennsylvania in 1968. He then earned his M.S. Ed. & Ph.D. in Instructional Systems Technology from Indiana University in 1982.
Seidman joined the faculty at Ithaca College in New York in 1984, but became a Professor in the Department of Strategic Communication in 2010. Previously, he served as an Assistant Professor in the Department of Educational Foundations at Texas Woman's University, and as an Associate, Assistant Professor & Chair of the Department of Strategic Communication at Ithaca College.
Seidman's research focuses on political communication, visual design, propaganda, political marketing, political history, research and evaluation. He is the author of Posters, Propaganda, and Persuasion in Election Campaigns Around the World and Through History published in 2008.