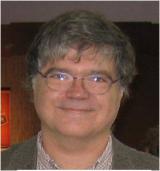 Awards
Lieber Memorial Associate Instructor Award (1974)
About William R. Heffner
William R. Heffner earned his M.S. in Chemical Physics from Indiana University and a Ph.D. in Physics from the Stevens Institute of Technology.
Since 2004, Heffner has been the Associate Director of International Materials Institute for New Functionality in Glass at Lehigh University in Pennsylvania. In this position he facilitates glass research exchanges promoting new functionality for glass and has developed a e-based glass learning curriculum of more that 200 video lectures by international glass experts.
Previously, Heffner's professional career included 25 years in opto-electronic device technology with the telecommunications giant, AT&T, beginning at Bell Laboratories in 1978 (where he worked in liquid crystal displays) to his final position as distinguished member of technical staff at Agere Systems. He has also taught courses on laser and OE device physics at Pennsylvania State University and created an optoelectronics training curriculum for Agere employees during his later years at the company.
Heffner has 14 publications in optical devices & related topics and holds 6 patents.