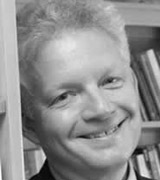 Awards
Sylvia E. Bowman Award (1998)
About Michael Edward McGerr
Michael McGerr is Paul V. McNutt Professor of American History at Indiana University Bloomington.
His first book, THE DECLINE OF POPULAR POLITICS: THE AMERICAN NORTH 1865-1928 (1986), is a social and cultural history of the transformation of grass-roots political participation. His book A FIERCE DISCONTENT: THE RISE AND FALL OF THE PROGRESSIVE MOVEMENT IN AMERICAN 1870-1920 (2003) traces the origin of modern liberalism to the transformation of the intimate, daily lives of the different social classes in industrial United States.
He is currently writing 'THE PUBLIC BE DAMNED': THE VANDERBILTS AND THE UNMAKING OF THE RULING CLASS (forthcoming), a study of seven generations of what was once the wealthiest family in the world.
He was named Distinguished Visiting Scholar by the University System of Taiwan and Distinguished Lecturer by the Organization of American Historians. He also was awarded a fellowship from the National Endowment for the Humanities.
He earned his Ph.D. from Yale University (1984).