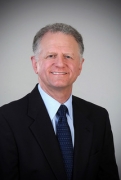 Awards
Honorary Degree (2010)

L.H.D.
Doctor of Humane Letters
Commencement
Fort Wayne, Indiana
Presenter: Michael A. McRobbie
About Graham Richard
Graham Richard, also a Fort Wayne native, has spent a lifetime serving the people of Fort Wayne and northeast Indiana through public service and civic commitment. As a high school teacher, state senator, businessman and consultant, and mayor, he has increased the quality of life in the region.
Richard's business enterprises include owning and operating consulting companies that led to, or assisted in, the creation of many Fort Wayne mainstays such as the public television station WFWA, the TQM Network, the Fort Wayne Enterprise Center, and the Small Business Development Corporation. As Mayor of Fort Wayne, Richard led the effort to reduce crime to the lowest level in 30 years, successfully improved employee performance, reduced unnecessary city expenses, and worked with Verizon Corporation to provide fiber optics for the city. He helped revitalize the downtown and southeast areas of the city through projects like Renaissance Point, redeveloping Southtown Mall, and building the Regional Public Safety Academy.
Richard's public service and civic involvement includes chairing the Governor's Task Force on Small Business; serving as a member of the Indiana Economic Development Council and the Governor's Technology Strategic Planning Council; and serving on the board of the Red Cross, Leadership Fort Wayne, and the Fort Wayne/Allen County Economic Development Alliance. In 2007, the Indiana Chamber of Commerce recognized Richard with its Government Leader of the Year Award. In 2009, he advised the Federal Communications Commission regarding the National Broadband Plan and President Obama's chief performance officer on the High Performance Government Plan.
IPFW Chancellor Michael A. Wartell said, "Both Ron Venderly and Graham Richard have provided impressive public service to IPFW, Fort Wayne, and the State of Indiana. I was pleased to forward their nominations to President Córdova and President McRobbie and it is with great satisfaction that I see them recognized with these honorary degrees."