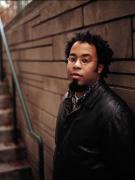 Awards
Guggenheim Fellow (2003)
About Kevin Young
Kevin Young is an American poet and teacher of poetry. He graduated with an A.B. in English and American Literature from Harvard College in 1992, and was a Stegner Fellow of Poetry at Stanford University from 1992–1994. After earning his M.F.A. in Creative Writing from Brown University, Young worked at the University of Georgia, and then, from 2001-2005, as the Ruth Lilly Professor of Poetry at Indiana University. Young then moved to Emory University where he is the Atticus Haygood Professor of English and Creative Writing, as well as the curator of the Raymond Danowski Poetry Library, where they house a large collection of first and rare editions of English poetry.
Having been heavily influenced by poets like Langston Hughes, John Berryman, Emily Dickinson and the artist Jean-Michel Basquiat, Young is the author of several collections of poetry. His authored collections include Most Way Home: Poems published in 1995, To Repel Ghosts: Five Sides in B Minor published in 2001, Jelly Roll: A Blues published in 2003, Black Maria: Poems Produced and Directed by published in 2005, For the Confederate Dead published in 2007, Dear Darkness: Poems published in 2008, Ardency: A Chronicle of the Amistad Rebels published in 2011, and The Grey Album: Music, Shadows, Lies published in 2012. He also published an anthology, The Art of Losing: Poems of Grief and Healing, in 2010. Young has edited six collections poetry including, Blues Poems (Everyman's Library Pocket Poets) published in 2003, John Berryman: Selected Poems published in 2004, Jazz Poems (Everyman's Library Pocket Poets) published in 2006, Giant Steps: The New Generation of African American Writers, and a companion, Jazz Poems. He has also served as guest editor for an issue of Ploughshares Magazine in 2007, and has written on art and artists for museums in Los Angeles and Minneapolis.
Young was named a Guggenheim Foundation Fellow in 2003, as well as an NEA Literature Fellow in Poetry, and the United States Artists James Baldwin Fellow in 2009. Young's book Most Way Home was selected for the National Poetry Series, and was awarded the John C. Zacharis First Book Prize from Ploughshares magazine in 1995. His second book of poems, To Repel Ghosts, based on the works of the late artist Jean-Michel Basquiat, was a finalist for the James McLaughlin Prize from the Academy of American Poets in 2001. In 2003, Young's book Jelly Roll was a finalist for The National Book Award and The Los Angeles Times' Book Award Young, and was awarded the Paterson Poetry Prize. His poem Black Cat Blues was included in The Best American Poetry of 2005. Young's collection, For the Confederate Dead, was the recipient of the Quill Award, and the Paterson Poetry Prize for Sustained Literary Achievement in 2007. It was also featured in The Boston Globe, The Los Angeles Times, Entertainment Weekly, and on National Public Radio. His 2008 collection, Dear Darkness, won the Southern Independent Bookseller's Award in poetry, was featured on NPR, and in The New Yorker as one of the as one of the best books of the year. Young's anthology, The Art of Losing, was a poetry bestseller in 2010, and he won the Graywolf Nonfiction Prize for his 2012 collection, The Grey Album. His poetry has appeared in The New Yorker, Poetry Magazine, The Paris Review, Ploughshares Magazine, The Kenyon Review, Callaloo, and many other journals and anthologies.