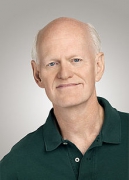 Awards
Kelley School of Business Distinguished Entrepreneur (2010)
About Marshall Goldsmith
Marshall Goldsmith is a world authority in helping successful leaders get even better by achieving positive, lasting change in behavior for themselves, their people, and their teams. In November 2009 Goldsmith was recognized as one of the 15 most influential business thinkers in the world in the biannual study sponsored by The (London) Times and Forbes. The American Management Association named Goldsmith as one of 50 great thinkers and leaders who have influenced the field of management over the past 80 years. He is one of only two educators who have won the Institute of Management Studies' Lifetime Achievement Award. Major business press acknowledgments include: BusinessWeek – one of the most influential practitioners in the history of leadership development, Wall Street Journal – top ten executive educators, Forbes – five most-respected executive coaches, Leadership Excellence – top five thinkers on leadership, Economic Times (India) – top CEO coaches of America, Economist (UK) – most credible executive advisors in the new era of business, and Fast Company – America's preeminent executive coach. Goldsmith is one of a select few advisors who have been asked to work with over 120 major CEOs and their management teams.
Goldsmith's 28 books include What Got You Here Won't Get You There, a New York Times best seller, Wall Street Journal #1 business book, and winner of the Harold Longman award for Best Business Book of the Year. It has been translated into 28 languages and is a listed best seller in seven major countries.
Goldsmith is a Fellow of the National Academy of Human Resources (America's top HR honor), and his work has been recognized by almost every professional organization in his field. In 2006 Alliant International University honored Goldsmith by naming their schools of business and organizational studies the Marshall Goldsmith School of Management. He also has been named a National Volunteer of the Year by the American Red Cross.
Goldsmith earned a bachelor's degree in mathematical economics from Rose-Hulman Institute of Technology in 1970, an MBA degree in management from the Kelley School of Business in 1974, and a Ph.D. from the Anderson School of Management at the University of California, Los Angeles in 1977.