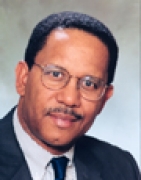 Awards
Kelley School of Business Academy of Alumni Fellows (2003)
About Brian P. Anderson
Brian P. Anderson is senior vice president and chief financial officer of Baxter International Inc., having served in that capacity since February 1998.
Mr. Anderson served as corporate vice president, finance, from May 1997 to February 1998; and from 1993 to 1997 was corporate controller. He joined Baxter as vice president, corporate audit in November 1991. Before joining the company, he worked for 16 years at Deloitte & Touche, where he was named a partner in 1986.
Mr. Anderson holds a bachelor's degree, cum laude, in accounting from Howard University, Washington, D.C., and a master's degree in finance and accounting from Indiana University. He is a certified public accountant.
Mr. Anderson serves on the board of directors of W.W. Grainger, Inc. and Chicago Botanic Gardens. He serves on The Conference Board's Council of Financial Executives. He is a member of the National Association of Black Accountants, the American Institute of Certified Public Accountants and The Economic Club of Chicago. He also is a member of the Financial Executives Institute and serves on the Business School Advisory Board for Indiana University.
In May 2002 Mr. Anderson was the Inaugural recipient of the 'Chief Financial Officer of the Year' awarded by The Chicago Chapter of the National Investor Relations Institute and the Kellogg School of Management at Northwestern University.