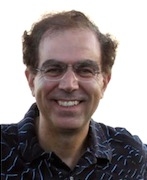 Awards
Kelley School of Business Academy of Alumni Fellows (1994)
About George M. Constantinides
George M. Constantinides is the Leon Carroll Marshall Professor of Finance at the University of Chicago. He is recognized as one of the foremost leaders in the academic field of finance and is world-renowned for his significant research contributions in continuous time models, derivative securities pricing, and asset pricing models.
Mr. Constantinides originally attended Oxford University, where he was awarded a Bachelor of Arts degree in physics and a Master of Arts degree. He then came to Indiana University, were he earned his MBA and DBA degrees. Upon graduation, he was appointed an assistant professor at the Carnegie-Mellon Graduate School of Industrial Administration. From 1978 to 1979, Mr. Constantinides was a Ford Foundation Visiting Assistant Professor. He joined the University of Chicago faculty as an associate professor in 1979, becoming a full professor in 1983 and was later named the Leon Carroll Marshall professor. He was also a Marvin Bower Fellow at the Harvard Business School from 1985 to 1986.
He is currently president of the Society for Financial Studies; a research associate for the National Bureau of Economic Research; associate editor of Review of Financial Studies, journal of Finance, Mathematical Finance, and Cyprus journal of Economics; a member of the board of directors of DFA Investment Dimensions Group Inc.; and member of the interim governing board at the University of Cyprus. In addition, he has written numerous articles in academic journals and has coedited two books of collected readings in finance.
Mr. Constantinides lives in Chicago with his wife Maria, who is also an IU graduate. They are the parents of two children.