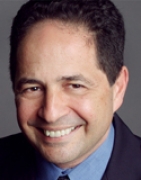 Awards
Fulbright Award (2011)

Russia
About William T. Bianco
William T. Bianco received his B.A. in Political Science from State University of New York at Stony Brook in 1982. He earned his PhD. from the University of Rochester in 1987 under the direction of William Riker and Richard Fenno.
Bianco arrived at Indiana University Bloomington in September 2006 after holding faculty appointments at Duke University and Penn State University, and visiting appointments at Stanford University and Harvard University. He was also a visiting scholar at The Brookings Institution.
Bianco's teaching responsibilities at Indiana include undergraduate courses on American Politics, Legislative Politics, and Statistics, and graduate classes on Legislative Politics, Statistics, Formal Modeling, and Institutional Analysis. His research focuses on American Politics, with emphasis on Congress, legislative decision-making, representation, and positive political theory.
Bianco is the author of Trust: Representatives and Constituents (University of Michigan Press, 1994), American Politics: Strategy and Choice (W. W. Norton, 2001), editor of Congress on Display, Congress at Work (University of Michigan Press, 2000) and author or coauthor of numerous journal articles, most recently "'A Theory Waiting to Be Discovered and Used:' A Reanalysis of Canonical Experiments on Majority Rule Decision-Making" (Journal of Politics, 2006) and "Uncovering Majority Party Influence in Legislatures" (American Political Science Review, 2005). He is also the co-recipient of two National Science Foundation Grants.
Bianco is an Affiliated Faculty at the Workshop for Political Theory and Policy Analysis at Indiana University, as well as a member of the Workshop's Advisory Committee. He also serves or has served as a reviewer for several academic journals and presses, a member of various professional committees and editorial boards, and as a member of the National Science Foundation's Political Science Advisory Committee.
Bianco is a Fulbright Fellow for the 2011-2012 academic year in Russia to research the space program and to compare flight rules under NASA and the Russian space program. His activities have included interviews with staff from both space programs and the possible establishment of a joint project with the school that trains Russian flight controllers.