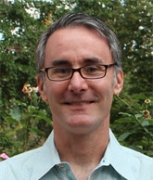 Awards
Fulbright Award (2011)

Brazil
About Stephen L. Selka
Stephen L. Selka earned his Ph.D. from the State University of New York at Albany in 2003. He is an Assistant Professor in the Departments of Religious Studies and American Studies at Indiana University Bloomington.
Selka's research interests focus on Religion, identity, & politics, Tourism & cultural heritage, Brazil, Latin America & the Caribbean, and the African Diaspora. He is the author of Religion and the Politics of Ethnic Identity in Bahia, Brazil, which was published in 2007. The book investigates how Afro-Brazilians involved with different religious groups construct their ethnic identities and participate in the struggle against racism.
Selka received a Fulbright Fellowship for the 2011-2012 academic year and will spend the spring in Brazil studying the engagements between Afro-Brazilian religious practice, specifically the Afro-Catholic festival of the Sisterhood of Our Lady of the Good Death in northeastern Brazil, and various enterprises grounded in the discourse of cultural heritage. Selka has also been the recipient of the Dissertation Improvement Grant from the National Science Foundation in 2001, the Distinguished Doctoral Dissertation Award from the University at Albany in 2004, and the Most Influential Professor Award from the Latin American Studies Graduate Students at Tulane University in 2007.