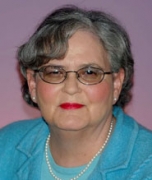 Awards
School of Social Work Distinguished Service Award (2011)
IUPUI Spirit of Philanthropy Award (2007)
IUAA President's Award (2006)
About Christine Jakacky
Christine M. Jakacky, of Indianapolis, is a licensed clinical social worker. She received a bachelor's degree in social work in 1995 and a master's degree in social work in 1998, both from IU.
She has had extensive professional experience in working with adults and children who are trying to cope with their individual grief journeys. In addition to her work in bereavement, Jakacky is a social worker at Ruth Lilly Hospice of Clarian and at the End-Of-Life Palliative Care Unit at Methodist Hospital, both in Indianapolis.
Jakacky has served on the IU School of Social Work Alumni Association board of directors since 1998, and she is completing her second term as president. She has been instrumental in the creation of the mental-health conference that more than 200 alumni attend each year, the establishment of three scholarship funds at the school and the implementation of a student and alumni program series. She also has served on numerous committees at the school and campus level.