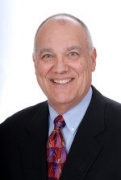 Awards
IUB Athletics Hall of Fame (2016)
Z.G. Clevenger Award (2010)
About Harold A. Mauro, Jr.
Harold Mauro completed his sixth and final season as Indiana's director of football operations in 2009-10. He was inducted into the Indiana Football Hall of Fame on June 23, 2007. Prior to joining the football staff in January 2005, Mauro spent 22 years as a senior associate athletics director at Indiana, where he supervised the department of athletics support services and served as a sport administrator.
A native of Verona, Pennsylvania, Mauro was a linebacker on the 1964 and 1965 Indiana football teams before missing the 1966 campaign due to injury. Prior to the 1966 season, Mauro was moved from linebacker to center, and he was the starting center on Indiana's 1967 Rose Bowl team.
After earning his bachelor's degree in physical education in 1968, Mauro served as an Indiana graduate assistant that season before moving on to University High School in Bloomington as an assistant coach in 1969 and 1970. He returned to IU as an assistant freshman coach in 1971 before moving up to the varsity staff in 1972. He followed his college coach, John Pont, to Northwestern University for four years before returning to IU and head coach Lee Corso in 1977 as the guards and centers coach. After four years in that capacity, he served as the offensive coordinator in 1982.
In addition to the 1967 Rose Bowl team, Mauro was an assistant coach on Indiana's 1979 Holiday Bowl championship squad and was an administrator for the 1986 All-American Bowl, 1988 Peach Bowl, 1988 Liberty Bowl, 1990 Peach Bowl, 1991 Copper Bowl and 1993 Independence Bowl teams. He added the Insight Bowl to his resume in 2007.
Mauro earned his master's degree from Indiana University in health and safety in 1969 and was inducted into the Western Pennsylvania Allegheny-Kiski Valley Sports Hall of Fame in May 1993.