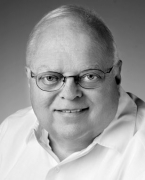 Awards
IUAA President's Award (2009)
Z.G. Clevenger Award (2004)
About James M. Elliott
James M. Elliott earned his bachelor's degree in business at the IU Kelley School of Business in 1964, and his law degree from the IU Maurer School of Law in 1969. He is president of Bloomington-based Elliott & Associates, where he specializes in investment and wealth management.
Elliott is a member of the IU Alumni Association's Investment Committee (since 1993) and the Audit Committee (since 1996). He served as Audit Committee chairman from 1996 until 2002. From 2001-04, he was an at-large member of Executive Council. A life member of the IU Alumni Association, Elliott was instrumental in obtaining the lead gift for the DeVault Alumni Center campaign.
Elliott is also a member of the I Association and Hoosiers for Higher Education. He has received the Clevenger Award from the I Association and the Jerry Tardy Pride of Indiana Award from the IU Foundation.