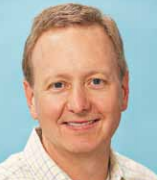 Awards
Luddy School of Informatics, Computing, and Engineering Distinguished Alumni Award-Distinguished Service Award (2011)
IUPUI Spirit of Philanthropy Award (2005)
About Don Aquilano
Don Aquilano's tenacity and entrepreneurial drive exhibited itself early in his career when, frustrated that Hewlett Packard was on campus solely to recruit electrical engineers (he was a production and operations management major, therefore, more of an industrial engineer), he tracked down the recruiter and refused to let him leave until he'd managed to secure a job offer.
After five years at Hewlett Packard and co-founding two small software companies in his spare time, Aquilano left HP for business school at Harvard. Upon graduation, he wanted to gain experience in as many domains as possible, first joining Boston Consulting Group, consulting on strategy for global IT and
pharmaceutical companies, and then Diageo (owner of consumer product businesses including Burger King, Pillsbury, and Guinness), where he was a manager of strategy for Guinness for the Americas and Caribbean. His first foray into the venture capital world was with the Fox Group in New York, where he participated in the early funding of companies including WebMD before being recruited to join Gazelle TechVentures as its second managing director in April, 2000. Gazelle is ranked in the top 10% of venture funds nationally for its 2000 vintage, and Don participated in all of the firm's successful investments, including Rubicon Technology (NASDAQ:RBCN), a Russell 2000 company, where he serves as executive chairman. Five years later, Aquilano agreed to join Blue Chip as a managing director, where he manages investments in software and services companies Aprimo and Knowlagent. Currently, he is the managing director of AlloVentures, a venture capital firm based in Carmel, IN.
Aquilano is the chairman of the advisory board for Indiana University's School of Informatics, serves on the advisory boards of the Entrepreneurship and Innovation Centers for IU and Ball State, and teaches the Entrepreneurship capstone course at Purdue University.