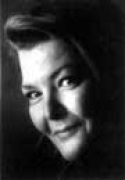 Awards
The Media School Distinguished Alumni Award (2017)
College of Arts and Sciences Distinguished Alumni Award (1979)
About Sandra L. Eisert
Sandra L. Eisert is well-renowned in the photography field for her work as an art director and picture editor. Throughout her career, Eisert broke ground for the parity of women in photojournalism.
She gradated from Indiana University with a B.A. in Journalism in 1973 and took over the photo desk at the Louisville Times. In 1974, President Gerald Ford appointed Eisert to become the first-ever picture editor at the White house, a position she held during his administration. After the White House, Eisert worked for the Associated Press Washington Bureau, Washington Post, Louisville Courier-Journal and Times, and the San Jose Mercury News in the 1980s. Eisert has worked on various photo art projects such as the Rick Smolan-led "Day in the Life of America" in 1986 and the Monsters of Rock Tour 1988. In addition, she edited numerous photo essays including Peter Menzel's 1994 work, "Material World: A Global Family Portrait" and "Women in the Material World" in 1996.
Her time at the San Jose Mercury News brought great acclaim and success. Eisert received the 1988 Atrium Award for Graphic Design and contributed to the newspaper's award of the 1990 Pulitzer Prize for General News Reporting for their coverage of the 1989 Loma Prieta earthquake. She won the 1990 Picture Editor of the Year for Newspaper/Sports Picture Editing from the National Press Photographers Association (NPPA). The NPPA also awarded the Joseph Costa Award to Eisert in 1993 for her work on the San Jose Mercury News West Magazine, making her the first female to win since the award was established in 1954.
In 1998, Eisert worked as the senior graphics designer for Microsoft, where she designed the first MSNBC website. She also served on the faculty for the Missouri Photo Workshop for nineteen years. As of 2012, she is based in Redmond, WA, where she provides strategic planning for startups through her consulting firm, Videre.