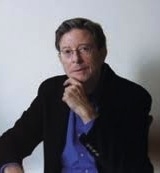 Awards
College of Arts and Sciences Distinguished Alumni Award (1998)
About Stephen F. Cohen
Stephen F. Cohen was a professor of Russian studies and history at New York University and professor of politics emeritus at Princeton University. He is considered one of the top U.S. experts on Russian history and policy.
He earned his Bachelor of Science in economics and public policy in 1960, and his Master of Arts in government and Russian studies in 1962, both from IU. While studying in England, he went on a four-week trip to the Soviet Union, where he became interested in its history and politics. Cohen, who received his Ph.D. in government and Russian studies at Columbia University, became a professor of politics and Russian studies at Princeton University in 1968, where he taught until 1998, and has been teaching at New York University since.
Cohen is well known in both Russian and American circles. He was a close personal friend of former Soviet President Mikhail Gorbachev, advised former President George H.W. Bush in the late 1980s, helped Nikolai Bukharin's widow, Anna Larina, rehabilitate her name during the Soviet era, and met Joseph Stalin's daughter, Svetlana.
Since 1998, Cohen has been professor of Russian Studies and History at New York University, where he taught a course titled Russia Since 1917. He previously taught at Princeton University. He has written several books including "Rethinking the Soviet Experience," "Voices of Glasnost: Interviews With Gorbachev's Reformers," and "Failed Crusade: America and the Tragedy of Post-Communist Russia." He was also a CBS News consultant as well as a member of the Council on Foreign Relations.
Cohen has a son and a daughter from his first marriage. Cohen later married Katrina vanden Heuvel, editor of the progressive magazine The Nation, where he was also a contributing editor. They have one daughter.
Cohen died on September 18, 2020 at the age of 81.