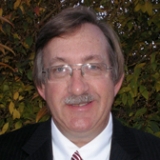 Awards
IUAA President's Award (2010)
Sue Talbot Distinguished Hoosiers for Higher Education Volunteer Award (2008)
About John E. Sullivan
John E. Sullivan completed a bachelor's degree in marketing from the IU Kelley School of Business in 1976. He is assistant vice president and director of communications with McGowan Insurance Group in Indianapolis.
Sullivan has been a board member of the IU Kelley School of Business Alumni Association and served on the school's Board of Visitors, the IU Alumni Association Executive Council and as an officer of the Johnson County Chapter of the IUAA. He is a former board member for the Kelley School's Indianapolis chapter.
Sullivan volunteers with the Parents Association and the IUAA Insurance Committee and is a community captain for Hoosiers for Higher Education. He lives in Greenwood, Indiana, with his wife, Sheryl.