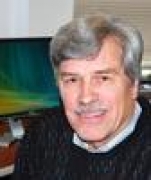 Awards
School of Public Health John R. Endwright Alumni Service Award (2004)
About James Murphy
James Murphy is Professor Emeritus and former Chair, Department of Recreation and Leisure Studies, San Francisco State University. Dr. Murphy received his BA in Recreation from San Francisco State University (1966), MS with Honors in Recreation and Park Administration from Indiana University (1967) and PhD from Oregon State University (1972).
Following graduation from Indiana University Dr. Murphy was selected to participate in a one year NRPA internship with the Baltimore, Maryland Bureau of Recreation. Upon completion of the internship Dr. Murphy was appointed to a lecturer position with the Department of Recreation and Leisure Studies at San Jose State University and he served in that capacity for two and one-half years until 1970. He left to work on his doctorate and upon completion returned to San Jose State in 1972 and remained there until 1979 rising in rank from Assistant Professor to Professor with tenure. During this time he participated as a speaker and facilitator at numerous local, state, regional and national professional conferences and workshops and published important articles and textbooks primarily on the topics of philosophical/conceptual and leisure service delivery/administrative perspectives of leisure. Similarly he was involved in the early stages of the advancement of scholarship of the profession as he served as an Associate Editor of the Journal of Leisure Research and Editorial Advisor for Leisure Today.
Dr. Murphy left San Jose State in 1979 to become Chair of the Department of Recreation and Leisure Studies, Northeastern University (Boston) and served there until 1981. It was during this timeframe that he was elected President of the Society of Park and Recreation Educators where he served on the board of SPRE for his second tenure. Dr. Murphy returned to San Jose State University as Graduate Coordinator and remained there until 1983. It was at this time he "retired" from teaching and began a career managing an antique, art and home décor auction and mail order company. He remained in that capacity until 1986 when he returned to higher education as Chair of the Department of Recreation and Leisure Studies at San Francisco State University. During this period Jim served as Editor and Co-editor of Schole. Jim served as chair until 1993 when he "retired" again to enter the private sector. Working with his wife, Dr. Roxanne Howe-Murphy, he co-created a packaged gourmet food business in Taos, New Mexico. They believed it was important to develop a healthy food product and be an eco-sensitive manufacturer working cooperatively with local area groups. Part of the profits were donated to the Taos Land Trust and unused food products were donated to the Tewa Indians of the Taos Pueblo. The business was eventually sold in 1996. Between then and 1999 Dr. Murphy served as a lecturer and Intern Coordinator at San Jose State University and part-time instructor at San Francisco State. He returned again to the private sector in 1999 as General Manager of Somerset Auction Co. and worked there until 2002. Dr. Murphy returned to San Francisco State in 2002 as a lecturer and then in 2003 was selected to serve again as Chair of the Department of Recreation and Leisure Studies.
Dr. Murphy has authored, co-authored, edited and co-edited 7 textbooks including Concepts of Leisure, Leisure Service Delivery System, Recreation and Leisure Service for the Disadvantaged, and Leisure Systems. He has written many professional and juried articles and conducted numerous workshops and made many presentations at state, regional, national and international conferences. He is the recipient of NRPA's National Literary Award (1992) and the Garrett G. Eppley Distinguished Alumni Award of Indiana University's Department of Recreation, Park and Tourism Studies (1983). Dr. Murphy also has had a scholarship named for him at San Jose State University (1984). He served a total of 6 years on the SPRE Board of Directors, including one term as President. He is a Charter Fellow of the Academy of Leisure Sciences (1980).
Over the past 22 years, he has helped nonprofit organizations raise over $20,000,000 as a benefit auction and event consultant and auctioneer. He takes particular pride as the overall Principal Investigator and Director of the Pacific Leadership Institute that he helped establish in 1991 that generates over $250,000 in annual fees, grants and contracts to provide important intervention and leadership development programs to over 5,000 underserved, at-risk youth and families on an annual basis.