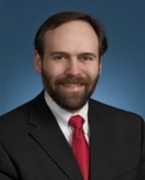 Awards
Bicentennial Medal (2019)
School of Public Health John R. Endwright Alumni Service Award (2006)
About Robert Lubitz
Dr. Robert Lubitz serves as Executive Director of Academic Affairs and Research at St. Vincent Hospital in Indianapolis, Indiana. In this role, he oversees education programs for nearly 150 resident physicians-in-training and over 200 medical students annually, as well as nearly 2,000 hours of continuing medical education programs for practicing physicians. He supervises the Primary Care Center, home to the resident/student clinics, and clinics for the uninsured/needy that see more than 70,000 visits per year. Dr. Lubitz directs the Research and Research Regulatory Departments, managing nearly 600 active research projects and three IRB/human subjects protection programs across St. Vincent Hosptial and St. Vincent Health facilities. In addition, he is responsible for the St. Vincent Medical Library, medical staff disaster preparation plan, and the St. Vincent Hospital Pandemic/Avian Flu Plan.
Dr. Lubitz is a graduate of the University Of Cincinnati College of Medicine. He completed his Internal Medicine Residency at the University of Tennessee, then completed a three-year General Internal Medicine Fellowship at Indiana University. He received a Masters in Public Health from Indiana University in 1992, after which he devoted his efforts to a teaching/research career at the I.U. School of Medicine. He joined the St. Vincent Indianapolis Hospital faculty in January, 1996. Dr. Lubitz was elected President of the American College of Physicians Indiana Chapter in 2004, and will serve until 2008. In this position, he represents nearly 3000 Indiana physicians at the state and federal level on issues germane to the practice of medicine and needs of patients
Dr. Lubitz's interests include public health, clinical epidemiology, international health, and health policy. He is a Volunteer Clinical Professor of Medicine at the Indiana University School of Medicine and is on the faculty at Purdue University, the IU Regenstrief Institute and the IU Bowen Center. He is involved in a number of research projects, publishes regularly, and has received both local and federal research and teaching grants. He has three children, maintains an active clinical practice of general internal medicine, and has been honored as a "Top Doctor" in the United States. His wife, Dr. Judith Monroe, is a family physician at St. Vincent and currently serves as the Indiana State Health Commissioner and Medical Director of Medicaid.