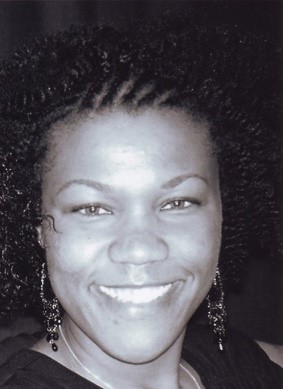 Awards
IUPUI Athletics Hall of Fame (2008)
About Tiffany Kyser
During her illustrious four-year basketball career, Tiffany Kyser raised the bar by which all IUPUI student-athletes are measured, both on and off the court. Kyser (1999-03) closed her career as one of the elite players in the women's basketball program's history, ranking first in career rebounds (874), second in points (1,544) and sixth in steals (200). Her senior year, she was chosen as both the Player of the Year and Defensive Player of the Year in the Mid-Con. Following her graduation, she became just the second student-athlete in school history to have her jersey number officially retired.
Accolades continued to pour in for the Indianapolis native as she was later named the Mid-Con Scholar Athlete of the Year and a National Finalist for the NCAA Woman of the Year—the top individual honor given to a female student-athlete. She was also named the national female winner of the Creamland Dairies Collegiate Basketball Award of Excellence.
Kyser averaged better than eight rebounds per game in each of her final three seasons, while leading the team in scoring as a sophomore and senior. Her 18.0 points per game average as a senior is the highest mark in the program's Division I history.
In her junior and senior years, Kyser was named the Top Female Student at IUPUI. She earned her B.S. in Education in 2003 and is currently working towards her Master of Arts degree in English while serving as a Norman Brown Diversity and Leadership Scholars Program Graduate Assistant in the IUPUI Office of Multicultural Outreach. Kyser is also a member of the IUPUI Alumni Council.
She becomes the sixth former women's basketball player to earn induction into the Hall of Fame.
"There are too many wonderful experiences that IUPUI has offered me to list just one," Kyser said. "The university has and still does offer me a sense of community in a realistic way, both as a student and as an athlete. I am grateful to all of my family members, friends, teammates, coaches, fans and supporters for this great honor."