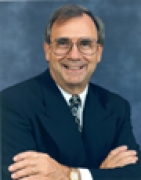 Awards
Kelley School of Business Academy of Alumni Fellows (1991)
About Thomas G. Hopkins
Thomas G. Hopkins retired as vice chairman of The Limited Inc. (now Limited Brands), a prominent specialty retailer, in 1992. During the fourteen years he was with The Limited, it grew from under $200 million to almost $7 billion.
A native of Lebanon, IN, Dr. Hopkins received a bachelor's degree in business from Indiana University in 1954 and a D.B.A. in 1966. An MBA degree was conferred by the University of Louisville in 1962.
Between undergraduate and doctoral studies he was employed by General Electric Company in a variety of positions in finance. While a doctoral candidate, he served as executive director of the Indiana Executive Program and the Indiana Management Institute.
He then joined the faculty of the Graduate School of Business of The University of Texas where, in addition to teaching, he also served as director of its Executive Development Program.
In 1967, Dr. Hopkins joined Coming Glass Works as director of education. In the 10 years that followed, he and his organization created an extensive internal educational effort, conducted at its own dedicated facility, that offered a wide range of courses for both technical and managerial education.