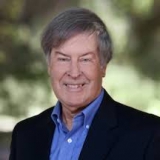 Awards
Kelley School of Business Academy of Alumni Fellows (1991)
About David P. Baron
David P. Baron is the William R. Kimball Professor of Business, Economics, and the Environment as well as Associate Dean for Academic Affairs at the Graduate School of Business at Stanford University, where he teaches courses in business and its environment, economics, regulation, and political economy. He is spending the current year as a visiting professor at Harvard University in the Department of Government.
Dr. Baron received a bachelor of science degree in chemical engineering from the University of Michigan, an MBA from Harvard University, and, in 1968, a DBA from Indiana University. Upon graduation, he joined the faculty of the J.L. Kellogg Graduate School of Management at Northwestern University, where he was named the Morrison Professor of Decision Sciences. In 1981, he joined the Graduate School of Business at Stanford.
Dr. Baron is the author or coauthor of approximately 50 scholarly articles, appearing in such prestigious journals as the American Economic Review, RAND Journal of Economics, Journal of Finance, American Political Science Review, and Econometrica. He has written a book entitled The Export-Import Bank: An Economic Analysis and coauthored another, Hospital Cost Containment Programs: A Policy Analysis. He is currently completing a book called Business and Its Environment.
Before receiving his doctorate, Dr. Baron worked for Amoco, Inc. and served as a consultant for a number of firms including AT&T and IBM. He teaches in executive education programs and has lectured in both Europe and Asia.
Dr. Baron lives in Stanford, California, with his wife Mary and their two sons.