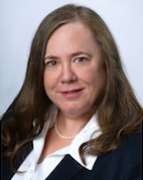 Awards
Maurer School of Law Distinguished Service Award (2008)
Maurer School of Law Academy of Law Alumni Fellows (1996)
About Sarah M. Singleton
Sarah M. Singleton, a graduate of the Indiana University Maurer School of Law, is known throughout New Mexico as a tireless advocate for access to justice for low income people. She is the current district court judge for the First Judicial District in New Mexico, appointed in 2009 and elected in 2010.
Singleton served as the co-chair of the New Mexico Commission on Access to Justice. As president of the New Mexico Bar, Singleton helped create "Lawyers Care" to refer legal aid cases to the private bar and helped form the Task Force on Legal Services to the Poor and co-chaired the Task Force on Indigent Defense. She served as co-chair of the State Bar's Legal Services and Programs Committee and as chair of the Civil Legal Services Commission, which distributes state funds to legal aid organizations.
She received a B.A. from Sarah Lawrence College in 1971 and a J.D. from Indiana University in 1974. Singleton was awarded the Distinguished Service Award by Maurer School of Law in 2008.