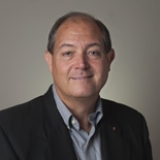 Awards
Bicentennial Medal (2019)
IUAA President's Award (2009)
Z.G. Clevenger Award (1999)
About Patrick J. O'Connor
Patrick O'Connor has served the IU Alumni Association with distinction since graduating in 1974 with a bachelor's degree in business. He became active in the Indianapolis Men's Club and served in several leadership roles from 1975-88 as board member, vice president and president.
As a former letter winner in swimming, O'Connor held leadership roles in the I-Men's Association of the IUAA, and eventually served as first president of the I Association when the I-Men and I-Women Associations merged in 2006. In 1999, he was honored with the Clevenger Award for distinguished service to the IU Athletics Department.
O'Connor is a past member of the IUAA's Executive Council, Varsity Club Board of Directors and the IU Foundation's Steering Committee for the 2004 Class Campaign and the 1997 Councilman/Billingsley Aquatics Center Capital Campaign.