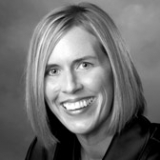 Awards
Bicentennial Medal (2019)
IUAA President's Award (2008)
About Angela K. Fairchild
Angela Fairchild earned her bachelor of science degree in education from IU in 1997, and is employed as a kindergarten teacher with the Twin Valley Local Schools in West Alexandria, Ohio.
In 1998, she became involved in the IU East Alumni Association as a board member and continues in that role today. She also has been a board member with the Eastern Indiana Chapter of the IU Alumni Association. Fairchild has volunteered with several programs, including Mighty University and Read Across America, and is one of the founding organizers of the Senior Shindig graduation party.
She is charter president of Pack Attack, IU East's athletic booster club, and is an official scorekeeper for IU East men's basketball. Her other activities include the Relay for Life committee, Twin Valley Association of Classroom Teachers and the Junior Achievement Elementary Program.