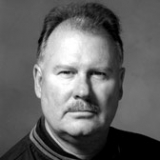 Awards
IUAA President's Award (2008)
About James W. Rice
James Rice completed his bachelor of science degree in 1982 in secondary education. He attended IU South Bend. He earned a master of science degree in 1991 at Ball State University and completed additional coursework at Purdue University Calumet.
He is currently assistant director at the Elkhart Area Career Center. A lifetime educator, Rice is a former principal, teacher and coach for Elkhart Community Schools and the Penn-Harris-Madison School Corp. He served as a board member with the IU South Bend Alumni Association from 1999 until 2006, where he was president, vice president and immediate past president.
In 2001-04, Rice was on the Board of Advisors to the Chancellor at IU South Bend. He received the IU South Bend School of Education Distinguished Alumnus Award in May 2008, and the IUAA President's Award the same year.