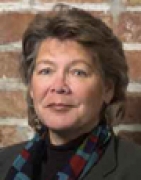 Awards
Kelley School of Business Distinguished Entrepreneur (2002)
About Jane Halagiere Martin
Village Ventures, Inc. is a Massachusetts based network of Venture Capital Funds focused on undercapitalized markets with high intellectual capital. VVI is backed by Bain Capital, Highland Capital and Sandler Capital with $300 million under management and 14 funds in 11 states (in various stages of development).
Jane H. Martin has 30 years of experience in public and private equity investing and technology commercialization.
Before joining Village Ventures, Ms. Martin was Acting Chief Executive Officer at WisdomTools, Inc., Indiana University's first technology spin out. The company is commercializing proprietary software technology developed at Indiana University for Eli Lilly & Co. She organized the business, recruited the management, raised 2 rounds of venture capital from Chicago and Cincinnati and served as CEO for its first year of operation.
In 1990, Ms. Martin semi-retired to Bloomington from San Francisco and has been making private equity investments, doing pro bono consulting and fund raising for numerous organizations including Indiana University and the Endowment. She is a member of the Executive Committee of Gazelle Tech Ventures, the Advisory Boards of Dunrath Partners and Arch Development Partners, on the Board of Indiana Technology Partners and several Boards and local Commissions.
Before retiring to Bloomington, Ms. Martin was a General Partner at U.S. Venture Partners, a leading venture capital firm in Silicon Valley managing $350 million in venture funds for Stanford, Harvard, General Electric, Citicorp and dozens of public and private endowments, pension funds and individuals. U.S. Venture Partners focused investments in both technology and non-technology companies at all stages of investment but emphasized early stage. During that time USVP seeded companies such as Sun Microsystems, Applied Biosystems, Advanced Cardiovascular, Gymboree and PetsMart. Ms. Martin's investments there included Avia, Graphic Controls and Callaway Golf.
Ms. Martin began her career as a Security Analyst and Portfolio Manager in the Common Stock Division of Allstate Insurance Company's headquarters in Chicago in 1971. While there, she specialized in Computers, Retail, Aerospace, Cosmetics, Metals and Special Situations (Convertibles, Bond Swaps, etc.). In 1979 she was recruited to Allstate's $250 million Venture Capital Division, which had made investments in such companies as Control Data, Federal Express, Sensormatic and Longs Drug Stores. At Allstate she was involved in early investments in Mathematica, Equatorial and Simmons Communications.
Ms. Martin is a CFA and holds a B.S. in Marketing and Finance from Indiana University.