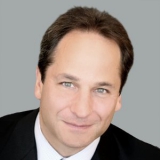 Awards
Kelley School of Business Distinguished Entrepreneur (1999)
About Robert J. Laikin
Robert J. Laikin is founder of Brightpoint, Inc. (formerly Wholesale Cellular USA, Inc.) in Indianapolis. He also has been a director of the company since its inception in 1989. He was named chairman of the board and CEO in 1994.
Brightpoint provides services to global wireless equipment manufacturers and to wireless network operators in more than 75 countries around the world. The company's services include inventory management, prepaid solutions, customer packaging, and other outsourced services. Brightpoint employs more than 1,000 people, has facilities in 20 countries, and reached sales of $1 billion in 1997. Laikin was president of the company from 1992 until 1996 and vice president and treasurer from 1989 until 1992. From 1986 to 1987, he was vice president, and from 1988 to 1993, president of Century Cellular Network, Inc., a company engaged in the retail sale of cellular telephones and accessories.
A civic leader, he supports many causes that focus on children, including Riley Children's Hospital, Helene Simon Hillel Center, Meals on Wheels, and St. Elizabeth's Home. Laikin was awarded the Indiana Entrepreneur of the Year Award and Inc. magazine's honorable mention for its National Entrepreneur of the Year Award in 1995.