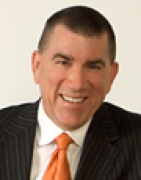 Awards
Kelley School of Business Academy of Alumni Fellows (2010)
About Michael Bryant
Michael Bryant is President and Chief Executive Officer of Methodist Health Services Corporation in Peoria, Illinois. Since July 1999 he has led an integrated health system anchored by Methodist Medical Center, a 353-bed regional tertiary hospital complemented by a physician-hospital organization for managed care products, a 110-employed physician network in 32 regional sites. Prior to his position at Methodist, Bryant spent 14 years with the Robert Wood Johnson University Hospital at Hamilton, New Jersey, including 10 as President and Chief Executive Officer.
Methodist has the distinction of being the first and only hospital in Illinois to receive the State of Illinois' highest quality award, the Lincoln Gold Award for Excellence, patterned after the Malcolm Baldrige Award. Methodist has received three McKesson VIP Awards for innovation and excellence in deploying health information technology, was named #7 among the Best 30 Companies in Illinois to work for, received three Summit Awards from Press Ganey for Outpatient Satisfaction and one Summit Award for physician office satisfaction, has seven disease-specific certifications from the Joint Commission on Accreditation of Healthcare Organizations, has twice been named a Top 100 Cardiovascular Hospital, and has been designated a Nurse Magnet Hospital twice.
Bryant is co-founder of PeoriaNEXT, a consortium of research-based institutions, and was inaugural Chairman of the Peoria Medical/Technology District Commission. He is Chair of the CEO Roundtable, a group of business and community leaders committed to achieving the economic development agenda for the region, and is a member of the Quality Improvement Committee of Premier, Inc., the country's largest hospital consortium. Bryant and his wife, Paula, were co-chairs of the 2008 Heart of Illinois United Way Campaign. He is a member of the Kelley School of Business Dean's Council as well as the Industry Advisory Board for its Center for the Business of Life Sciences.
Bryant earned a bachelor's degree from the Kelley School in 1978, majoring in accounting, and an MBA from the University of Chicago. In 2007, the Board of Trustees of Bradley University recognized him as an Honorary Alumnus.