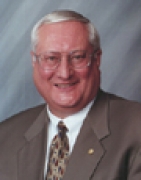 Awards
Kelley School of Business Academy of Alumni Fellows (2007)
About Joseph P. Clayton
Joseph P. Clayton is Chairman of the Board of Directors for SIRIUS Satellite Radio. Clayton joined SIRIUS in November 2001 as President & Chief Executive Officer. Previously, he was Vice Chairman of Global Crossing and President of Global Crossing's North American Region. Clayton was also President and Chief Executive Officer of Frontier Communications, a Rochester, New York-based leading provider of integrated telecommunications -- local, long distance, audio and video conferencing, wireless, web hosting, and data services. After assuming leadership of Frontier in June 1997, the company's stock price appreciated over 200%, and its market cap grew from $3 billion to $10 billion. Clayton drove the strategic direction of the company while working as a hands-on leader of Frontier's executive management team. On September 28, 1999, Global Crossing purchased Frontier Communications.
Before assuming his role at Frontier Communications, Clayton served as Executive Vice President of Marketing and Sales for the Americas and Asia for Thomson, a Paris, France-based global public company, and the largest consumer electronics business in North America.
A seasoned international leader in the consumer electronics industry, he has thirty-plus years of marketing, engineering, operations, product management, and sales experience. During his tenure at Thomson, Clayton led the launch of DirecTV satellite television, the most successful product introduction in consumer electronics history. He was responsible for the sales and distribution of Thomson's RCA and GE brands.
His previous experience in the consumer electronics industry includes numerous senior management positions for RCA, General Electric and Thomson, most notably Senior Vice President of Product Management, Senior Vice President of the Television Division, Vice President of Merchandising, and General Manager of National Accounts.
Clayton earned an MBA in Marketing and Management from Indiana University in Bloomington, Indiana, and he is a Magna cum Laude graduate with a BA in Business Administration from Bellarmine University in Louisville, Kentucky. Clayton serves on the Dean's Advisory Board for the Indiana University Kelley School of Business, as a trustee of Bellarmine University in Louisville, Kentucky, and as a trustee of The Rochester Institute of Technology in Rochester, New York. Clayton is a former member of the Board of Directors of Global Crossing, Frontier Corporation, E.W. Scripps, and the good guys. Clayton currently serves on the Board of Directors of Transcend Services in Atlanta, Georgia and SIRIUS Satellite Radio in New York City. He is a former Chairman of the Consumer Electronics Association, and currently serves on their Board of Directors, as well as on the Board of Governors of the Electronics Industry Alliance. He is also a member and former Vice Chairman of the New York State Office of Science, Technology and Academic Research (NYSTAR) Advisory Council.