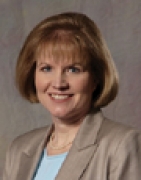 Awards
Kelley School of Business Academy of Alumni Fellows (2007)
About Marla C. Gottschalk
As Chief Executive Officer, Marla C. Gottschalk, leads The Pampered Chef's executive team, oversees long-range planning and defines corporate strategies for the company. She joined The Pampered Chef, a Berkshire Hathaway company and the premier direct seller of high-quality kitchen tools, in December 2003.
Gottschalk comes to The Pampered Chef from Kraft Foods, Inc., where she spent the past fourteen years and most recently served as senior vice president, financial planning and investor relations. In this position, she led the global financial planning activities of a $30 billion business. Gottschalk also played a key role in establishing Kraft strategies as a member of the Kraft Operating Committee.
She joined Kraft as a senior financial analyst in 1989, serving the company in several executive capacities. In 1995, she was promoted to vice president of finance for sales and customer service where she helped integrate four separate sales organizations after General Foods and Kraft came together under one brand name - Kraft Foods. In 1997, Gottschalk was named vice president, financial planning and analysis for Kraft Foods North America. In 1999, Gottschalk was named vice president, marketing and strategy for the Kraft Cheese division. From 2000 to 2002, she served as executive vice president and general manager of Post Cereals, the third largest cereal company in the United States. In this position, her responsibilities included brand marketing, trade marketing, marketing research, finance, consumer promotion and human resources. She also shared responsibility for five manufacturing plants and a research development facility.
Gottschalk holds a Bachelor of Science in accounting from Indiana University, Bloomington, Ind., and a Master of Management from the J.L. Kellogg Graduate School of Management at Northwestern University, Evanston, Ill.
Gottschalk also serves on the Board of Directors of Visteon Corporation and GATX Corporation.