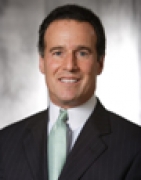 Awards
Kelley School of Business Academy of Alumni Fellows (2006)
About Larry D. Richman
Larry Richman is President of Commercial Banking for LaSalle Bank Corporation and a member of the Bank's Executive Committee, Loan Committee, and Asset & Liability Committee. LaSalle is the 12th largest Bank in the United States, and one of the largest Commercial Banks in the Midwest. It is a wholly owned subsidiary of ABN AMRO, one of the largest global Banks. Larry is responsible for all of LaSalle's Corporate Banking, including Middle Market, Metropolitan, and Correspondent Banking. He oversees the Public Funds Divisions in Illinois and Michigan, as well as 17 regional offices throughout the greater Midwest. He also manages the Bank's National Specialized Industry Groups, International Corporate Banking Groups, and its leasing subsidiary, LaSalle National Leasing Corporation. Additionally, Larry is responsible for Large Corporate business in the US and Canada, and he serves on the Bank's Advisory Council, whose primary focus is promoting diversity.
For over 25 years, Larry has focused on fostering empowerment and promoting entrepreneurialism, and building deep relationships with business leaders and their advisors as well as his leadership team. He began his career at American National Bank and joined Exchange National Bank of Chicago in 1981 as a Vice President, where he was responsible for building a Commercial Banking division. Larry was an integral part of the dedicated and experienced management team that joined LaSalle when Exchange National Bank was acquired in 1990. Under his leadership, LaSalle's Commercial Banking division has grown at twice the rate of the Midwest market.
Larry serves as a Trustee for many prestigious organizations, including Bradley University, Museum of Science and Industry, and Ravinia Festival Association. He is a member of the Dean's Advisory Council at Indiana University's Kelley School of Business, and he is both a Trustee and a member of the Executive Committee for Northwestern Memorial Healthcare Foundation. Because of his passion and commitment to civic leadership, Larry was honored with the Civic Achievement Award by the American Jewish Committee in April of 2005.
Larry received his bachelor's degree from Bradley University and his MBA from Indiana University. He holds an advance certificate from Stanford University in Credit and Financial Management.
After getting married to Corrine (Corky), Larry continued his education at the Kelley School of Business. Larry and Corky have four children: Don, who graduated with honors from the Kelley School; Christine (and husband, Alex), who also attended Indiana University; Brad, and Ashley.