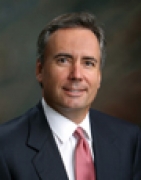 Awards
Kelley School of Business Academy of Alumni Fellows (2005)
About Bradley A. Alford
Brad Alford is President and Chief Executive Officer of Nestlé Brands Company, which includes the Beverage, Confections & Snacks, FoodServices, Foreign Trade, Nutrition, and Sales Divisions and Logistics.
Brad joined Carnation Company in 1980 (Nestlé S.A. acquired Carnation in 1985.) as a sales trainee in St. Louis, Missouri. Shortly after, he moved into marketing as Associate Product Manager in the Pet Foods Division. He held various marketing assignments within Carnation and Nestlé before transferring to Nestlé Australia in 1989 to head sales and marketing for the Friskies PetCare Division.
In 1992, Brad was appointed President of the L.J. Minor Corporation, a leading producer of fresh flavor bases for foodservice operations and industrial food processors. L.J. Minor was part of Nestlé's FoodServices Division, and in 1994 joined with FIDCO to create Food Ingredient Specialties (FIS), Inc., a business unit of the FoodServices Division.
In 1994, Brad was Vice President on special assignment for Nestlé USA leading the company-wide quality initiative. In this position, he focused on developing strategies for continuous process improvement and adding value to Nestlé products, services and relationships.
In 1995, Brad rejoined Nestlé FoodServices as Executive Vice President and was named President in 1996. Brad was responsible for the division's foodservice and industrial businesses as well as corporate staffing groups. The foodservice business manufactures food, beverages and flavor bases for the "food prepared away from home" market. The industrial business manufactures ingredients for several Nestlé divisions as well as other food processors.
Brad returned to Australia in 1998 to become Regional Head of the Nestlé Oceania market that included Australia, New Zealand and the Pacific Islands. The region included 22 manufacturing facilities and 6,000 employees.
Upon returning to the United States, Brad became President of the Confections & Snacks Division for Nestlé USA. Confections & Snacks manufactures chocolate and sugar confectionery products as well as an array of baking products.
Brad is originally from Cincinnati, Ohio. He holds a B.S. degree from Miami University and an M.B.A. in Finance and Marketing from Indiana University.
Named one of "America's Most Admired Food Companies" in Fortune magazine for the seventh consecutive year, Nestlé USA provides quality brands and products that bring flavor to life every day. From nutritious meals with STOUFFER'S® LEAN CUISINE®, to baking traditions with NESTLÉ® TOLL HOUSE®, to advancing life for pets with PURINA®, Nestlé USA makes delicious, convenient, and nutritious food and beverage products that enrich the very experience of life itself. That's what "Nestlé. Good Food, Good Life" is all about. Nestlé USA, with 2003 sales of $12 billion, includes Nestlé Brands Company, Nestlé Prepared Foods Company, and Nestlé Purina PetCare Company. Nestlé USA is part of Nestlé S.A. in Vevey, Switzerland-the world's largest food company with sales of $65.5 billion. For product news and information, visit Nestleusa.com or NestleNewsroom.com.