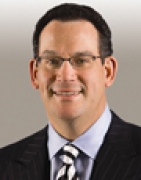 Awards
Presidents Circle Laurel Pin (2018)

Benefactor
Kelley School of Business Academy of Alumni Fellows (2000)
About David E. Simon
David Simon is CEO of Simon Property Group, an Indianapolis-based real estate development and management company. The firm, which is the world's largest publicly traded retail real estate company, is a self-administered and self-managed real estate investment trust engaged in the ownership, development, management, leasing, acquisition, and expansion of regional malls and community shopping centers. Simon Property Group owns or has an interest in more than 250 properties.
Before joining the company in June 1990, Simon was a vice president of Wasserstein Perella and Co., a Wall Street firm specializing in mergers, acquisitions, and leveraged buyouts. He was formerly an associate at First Boston Corporation in New York.
A native of Indianapolis, Simon holds a bachelor's degree in business from IU and an MBA from Columbia University. He is a member of the Kelley School of Business Dean's Advisory Council and a director of First Health Corporation.